teaching / student work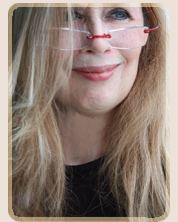 Teaches all levels of writing and news reporting at the School of Journalism and Mass Communications at Florida International University (FIU). In fall 2010, began teaching at The Honors College at FIU.
Please click here for samples of students' work
Please click here for syllabi

Exploring the development of social entrepreneurial projects and training at South Florida's Barry University where she teaches critical analysis to adult degree seeking students.
Worked on the development of a young people's news bureau in collaboration with schools with a majority of underserved students in the area. Co-directed journalism intensives for high school students at the University of Miami; co-directed education program at the Museum of Contemporary Culture in Miami; produced the Mocazine, an arts magazine by/for high school students.
Please click here for work samples
© 2010 Elizabeth Hanly All rights reserved.